The client
We worked for Morrison Construction on this new build Olympic standard whitewater channel. The course is operated by Lee Valley Regional Park Authority.

What we did
This course design was commissioned and completed in just 3 months. The design delivered world class whitewater from the moment the pumps were first turned on; stable yet immensely powerful.

highest standard competition venue
commercial rafting operation
recreational kayak park
construction oversight
obstacles development
detailed flow analysis
bloc setup
whitewater commissioning
and much more …
Check out some video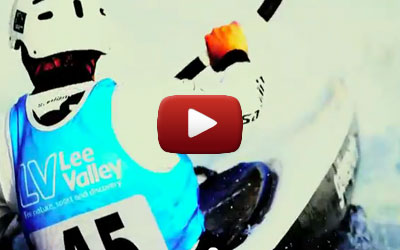 This course demanded rapids with highly stable yet large and powerful features; which meant an exceptionally 'clean' and efficient channel. The RapidBlocs system converts just 5.5m of driving head into one of the best whitewater courses in the world. RapidBlocs have put this course instantly on the global map with the venue hosting the 2012 Olympics and the World Championships in 2015.

"

We worked closely with the

ICF

to design the Olympic Course. The blocs can be fine tuned to create a fair and challenging course for all competitors. New blocs, like the wave formers, allow us to continue to develop our course for everybody."

— Simon Ricketts, Manager, Lee Valley

The reinforced strength of clusters of blocs at key locations allows the operator to use ten man rafts. Wedges, lids and half blocs have been used to subtly tweak features; a sticky hole transformed into a loose hole, breaking wave or smooth glassy wave, all changeable in a matter of minutes. The RapidBlocs configuration on this channel has evolved with input from the world's top slalom coaches and competitors. Only RapidBlocs has this ability to fundamentally change an entire section of channel, efficiently and quickly with no specialist tools or lifting equipment required. The ability to put blocs anywhere in the channel has improved the damping of any undesirable surges leaving a powerful, dynamic yet balanced and stable whitewater.