The client
Refurbishment of an existing channel at the Tees Barrage and retrofit of RapidBlocs for British Waterways. The course is operated by Tees Active.

What we did
We made early trials of the Unistrut track here in 1994, using it to secure vehicles in the flow for rescue training. It has been an excellent testing and development facility for RapidBlocs ever since. The refurbishment with RapidBlocs has seen a re-birth of a previously bland channel with diverse and exciting features.

retrofit to an existing channel
rescue channel
competition course
recreational park
obstacles
natural river water
block setup
and much more …
Check out some video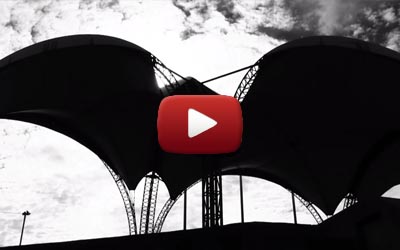 Originally opened in 1994, this channel previously featured a

GRP

bollard system that although progressive for its time, developed repetitive and similar features along the entire channel. As part of a major refurbishment of the site the main channel was retrofitted with the RapidBlocs obstacle system.

"

With the remarkably versatile RapidBlocs we have been able to keep the course current and challenging for canoeists, innovative for rescue training and brilliantly big and bouncy for rafting"

— Simon White, Head of Adventurous Activities, Tees Active

The new system has produced remarkable results: 300m channel of near continuous well-formed and stable whitewater. With limited energy (3.7m) and a flow of between 5 and 13 cumecs the channel has been configured with the RapidBloc system to provide a great rafting experience, challenging slalom moves and an exciting and progressive course for beginners and intermediate whitewater paddlers when the flow is lower. With a couple of minor alterations, made in a matter of minutes, the channel is ready to receive power boats as they train for flood rescue scenarios, honing their boat manoeuvring skills within a controlled whitewater environment.